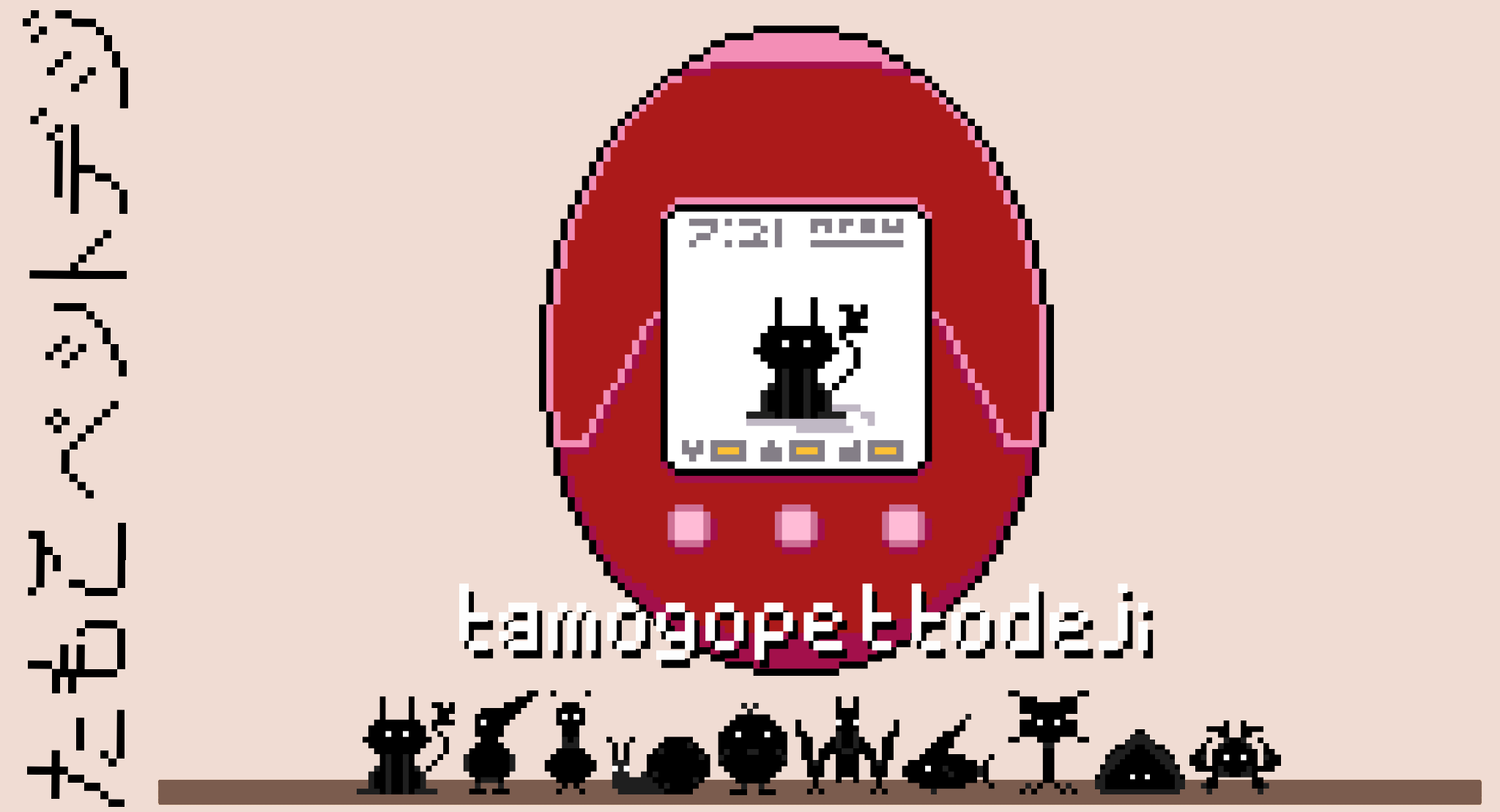 tamogopettodeji | digital pets
A downloadable asset pack
tamogopettodoji
Mix and match pixel style assets you can arrange or re-arrange however you'd like !
What's Included
➤ Seven different colors for the Tamogopetto digi device!
➤ Various sizes for ALL graphical assets !
➤ An emoji sprite sheet ! (Also comes in individual icons)
➤ Ten different Petto designs (Also comes with blinking versions)
➤ 48x48 pixel assets of each color of the digi devices - perfect for inventory items !

➤ Commercial and non-commercial usage

All sprite sheets / assets are .png files.
All assets will not have watermarks once downloaded.
Resolution / sizes vary.
Demo (Free) Version
What's included
➤ One set of the digi devices (100x100)

➤ One set of the Pettos (20x20)

➤ Non-commercial usage.

All sprite sheets / assets are .png files.
All assets will not have watermarks once downloaded.
ℹ️ more information ℹ️
A pack of "tamogopettodoji" (tamogopetto for short) pixel style mix and match graphical assets!
If you have any issues, please be sure to open the "READ ME" and "License" .txt files before you ask for help. Please also take the time to read the entire page because it may answer any initial questions. If you still have issues, please comment on this page and I will reply when I can. Thanks !
-----------------------
If you purchase while the Special Edition is still available -
You will receive a notification that you are eligible for the Special Edition.
I will also by notified of your access to the Special Edition pack.
What will happen is that I will give you access to the Special Edition download page with a download key, and from there you can aquire your reward !
Be sure to provide an email you have access to so I can send the download key !
-----------------------

When you credit me for the use of the images in your project, please credit me as, "nabrappy".
> Use this link if you're crediting me somewhere online <
If you'd like to preview the licensing terms for the font, please download the Paid or Free licensing .txt files (zipped when downloaded) included in the Demo section below.

In the future . . .
I plan to add more sprites / sprite sheet combinations for more potential animations !
Special Edition | Digi Device
Get exclusive access to this asset pack by purchasing while quantities last.
Special Edition Digi Device - Exclusive to the first 20 purchases !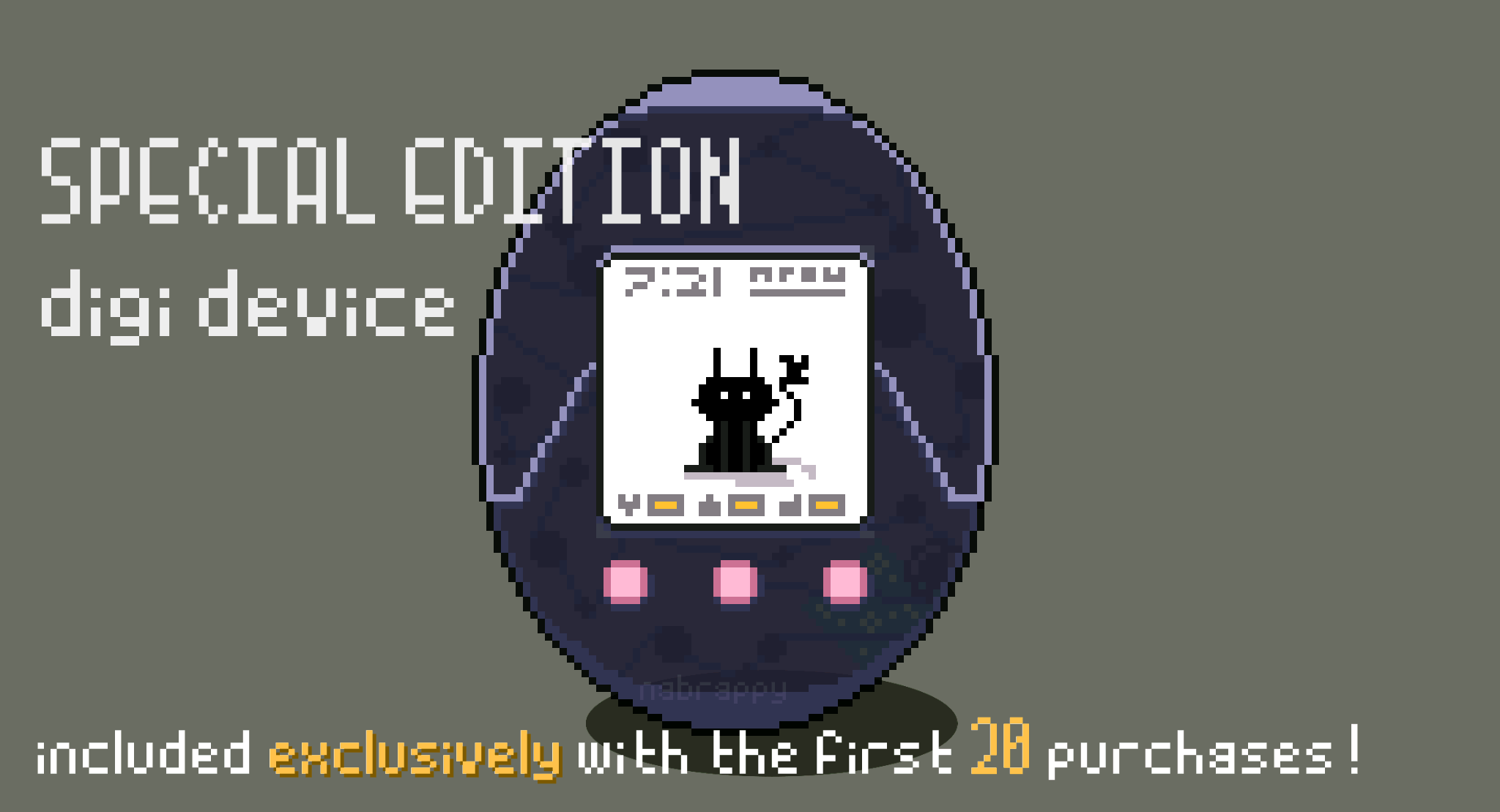 You will get access to the following files:
tamogopettodigi by nabrappy [DEMO].zip
16 kB
tamogopettodigi by nabrappy [PAID].zip
106 kB
if you pay $4.99 USD or more